I've been wrapping our holiday gifts "zero waste" before zero-waste was a thing. It's something that gives me great joy each year as our wrappings have been recycled year after year. We have fabric gift bags that were obtained as gifts, comics from 20 years ago, and fabric "scraps" that were leftovers from costumes and other crafting projects with the kids over the years.
Recently, I saw this post on Instagram from @greenifyme and I was so excited about the idea that I simply had to share (and share again — it's so cool!). She has a post with some basic zero-waste wrapping ideas but the one tib bit that got me excited was the gift tags — she upcycled a toilet paper roll for gift tags! Brilliant! So cute, simple, and I always have a stash of these looking for a use.
Below is the original post on Instagram so you can follow her and her zero-waste journey. I've also included resources for some great zero-waste wrapping ideas so you have some amazingly wrapped gifts to put those name tags on!
Reusing all sorts of paper, bags, tins (and toilet paper tubes!)

Furoshiki (traditional Japanese cloth-folding)
Getting a bit "fancy" with zero-waste trimmings:
Trash is for Tossers has a great post covering how to make your gifts top-notch with zero-waste trimming ideas (they even have an idea for reusing an old dress shirt!)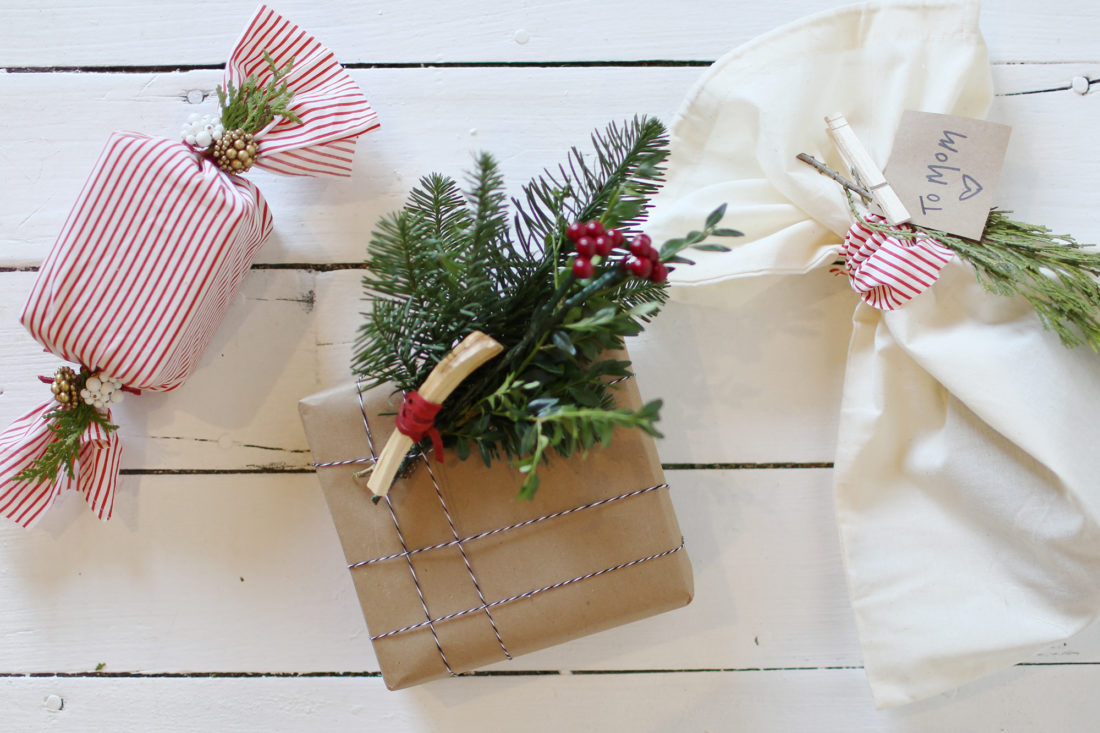 And don't forget the mason jars!
We love mason jars. And any gift that comes in a mason jar is a double gift in our book! FYI, we found a great local company (who ships everywhere) that has everything you need for mason jars. They're my new local obsession so be sure to check them out – Mason Jar Lifestyle.

---
Want us to do the wrapping for you? We always package and wrap in recycled, recyclable, and reusable materials. Our gift boxes are made right here in Colorado from recycled material, you can send an eGift card and skip the wrapping altogether.